LARGE AUTO CLOTH
17 inches x 27 inches
SMALL AUTO CLOTH
17 inches x 17 inches
AUTO SPONGE
12 CM x 17 CM x 4.5 CM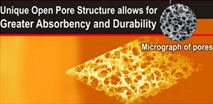 The Wonder Auto Cloth™ is a synthetic sponge composed of a unique PVA pore structure.
The three dimensional structure is similar to that of natural sea sponges. When saturated in water, the Wonder Auto Cloth™ becomes flexible and soft like a natural sea sponge and will not harm the most delicate of surfaces.
---

WONDER AUTO CLOTH™
The Wonder Auto Cloth™ exhibits mechanical strength and suppleness greater than any other synthetic sponge material, making it the first choice of auto-detailing enthusiasts.
When in contact with water, the Wonder Auto Cloth™ starts absorbing water at an amazing speed, rapidly taking water in and storing it securely.
---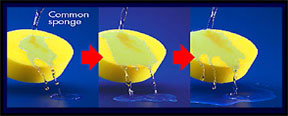 COMMON SPONGES
A PVA sponge is quite different from common sponges, such as a urethane sponge. It is remarkably hydrophilic. Its capillarity is generated by its three-dimensional network of micropores producing outstanding water absorbency and water retention properties.
---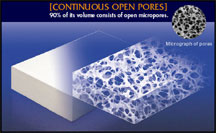 All of its pores are interconnected, not interdependent; thus giving the Wonder Auto Cloth™ the ability to absorb up to 12 times its dry weight in water.
Seen microscopically, the Wonder Auto Cloth™ is about 90 percent (of its volume) completely hollow.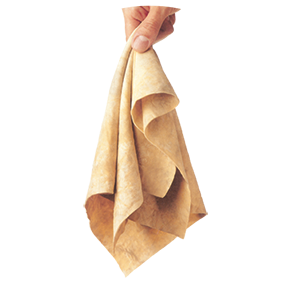 WONDER AUTO CLOTH™
Super absorbent
Machine washable
Dries fast
Does not tear
Long-lasting and durable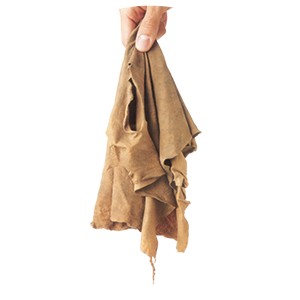 CHAMOIS
Poor absorption
Not Machine washable
Time consuming
Tears easily
Deteriorates after moderate use
Ideal for cleaning and drying cars, windows, floors, boats, dishes and workshops.
SO WHY USE THE WONDER AUTO CLOTH™?